Magneto Magazine is one of the leading brands for classic car collectors and enthusiasts worldwide. Having launched the first edition of their printed magazine in 2018, they wanted to bolster their offering by developing an e-commerce website to complement their timeless image, build their subscription base and drive sales of individual products. We designed and developed a best-in-class website and have gone on to provide ongoing digital marketing support to help fuel their growth.
Discovering Magneto's audience
All of our projects start with a discovery phase. For Magneto, a key part of this was gaining a full understanding of their readership and online audience. After some initial research, we developed personas to immerse ourselves in the minds of their end users and predict their goals when using the website.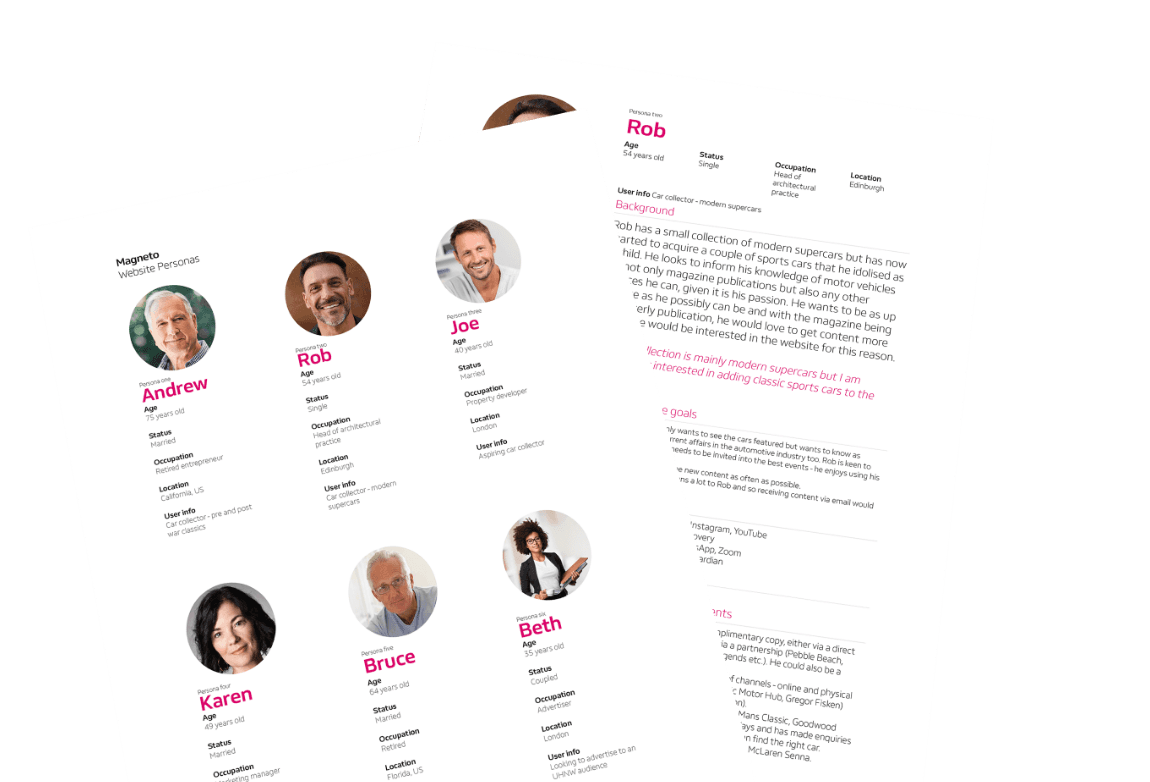 UX design and wireframing
A responsive prototype was created using the information gathered during Discovery. We made sure that we understood the hierarchy of information and developed the content and architecture before progressing to the design phase. This included creating an editorial design style fit for a digital platform.
Styling it out
We adapted the Magneto brand identity for digital use, employing their established logo, typography and layout principles from their printed material. A style sheet was created to provide consistency throughout the site, adapting colour schemes and providing new font and image styling where required.
Uncomplicated design, maximum impact
We designed a visually striking, uncomplicated and accessible website befitting of the stylish Magneto identity and their knowledgeable audience. The site allows car enthusiasts and collectors to browse a selection of articles, buy single issues, subscribe to print editions and purchase beautifully produced books and other products. The editorial feel achieved throughout the site is complemented by the added feature of bespoke templates, giving editors flexibility and options for how they put articles together.